---
Click here to view current newsletter.
---
Petition to Minister Andrew Giles
RE: Permanent Residency for Mary and Joseph Alphones
We the undersigned express our deep concern regarding the immigration status of Mary and Joseph Alphones, a couple who have been living in Australia for the past 15 years. They have built their lives here, contributed positively to their community, and have three children, all of whom were born in Australia and have only known Australia as their home.
Mary and Joseph's eldest child, Hannah, is an Australian citizen by birthright, and their two other children, Dinah and Aiden, have been thriving in the Australian education system. Dinah is currently in Year 2, and Aiden is attending preschool. These children have grown up embracing the Australian way of life, culture, and values, and speaks English far better than their parents' language.
They have actively integrated into Australian society, forming strong bonds with their neighbours, colleagues, and community members. Their contributions to the local community are widely acknowledged and appreciated. It would be heartbreaking to consider the possibility of uprooting this family from the only home they have ever known.
Joseph has been working as an Aged Care Assistant in Nursing for the last 5 years and has been dutifully paying taxes for the past 15 years . His compassionate nature and dedication to caring for the elderly have made a significant difference in the lives of those he serves. He organised the annual Parish Christmas Luncheon for about 150 people on 25 December 2022. It was one of the many Charitable undertakings of Joseph.
Mary, on the other hand, runs a Family Day Care and is an Early Childhood Educator. Her passion for nurturing and educating young minds has had a positive impact on the development of numerous children in her care. Together, as a faithful Christian family, Mary and Joseph have demonstrated their commitment to their community, their work, and their shared values.
It is with deep concern that I bring to your attention the precarious immigration status of Mary and Joseph. After 15 years of residing in Australia and contributing positively to society, the uncertainty surrounding their future is causing immense distress to their family. Uprooting them from the only home they have ever known would have far-reaching consequences for their children's emotional well-being, stability, and future prospects.
Minister Giles, we implore you to exercise your discretionary powers to intervene on behalf of Mary and Joseph. Granting them permanent residency or a pathway to citizenship would not only acknowledge their long-standing contributions to Australia but also uphold the principles of fairness, inclusivity, and justice that our nation holds dear. By granting them security and stability, you would enable these children, who are already deeply connected to Australia, to continue their education, contribute to society, and build a brighter future for themselves and our country.
We have faith in your commitment to a fair and compassionate immigration system, and we sincerely hope for a positive resolution for Mary and Joseph and their children.
To support this petition, fill in the form by visiting:
https://www.change.org/p/petition-to-minister-andrew-giles-re-permanent-residency-for-mary-joseph-alphones
---
MASS TIMES
Weekday Mass: Tuesday- Friday 6.45 AM; Saturday 8 AM
Weekday Confession: Tuesday-Friday 7.15 AM to 7.45 AM
Weekend Mass: Saturday 5 PM (Vigil) – Livestreamed, Sunday 8 AM & 10 AM
Weekend Holy Hour & Reconciliation: Saturday 8.30 -9.30 AM
For Baptisms, Weddings, Bible Study and Catholic Enquiry, please contact Fr Josh or the parish office on 9644 7787.
---
Live Streaming of Liturgies
To join Sunday Vigil Mass click on our Parish YouTube Channel at 5 pm on Saturday.
Subscribe Berala Parish YouTube Channel – Click Here
---
News
---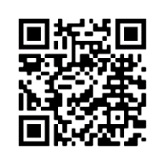 Ways to Donate
Contactless donations are possible by direct debit, QR Code, Tap on Facility in the church, and 1st & 2nd Collection jars at the entrance of the church for cash.
---
SAFEGUARDING
To view or download the Overview of the Archdiocese's Child Safeguarding Policy click on the link below:
To view or download the Archdiocese of Sydney's Protocol: Managing Safeguarding Complaints, click on the link below:
---
Child sexual abuse is a crime. The appropriate people to deal with crimes are the police. If you, or anyone you know, have been abused, please contact the police.
Alternatively, you can contact the Safeguarding and Ministerial Integrity Office at (02) 9390 5810 or [email protected]. You may also want to speak to your Parish Priest who will be able to provide support and guidance. The Archdiocese has a legal obligation to report crimes to the police.